Open for business: the CityZapper Pop-Up Store
Inspiration, cool products and a prize contest!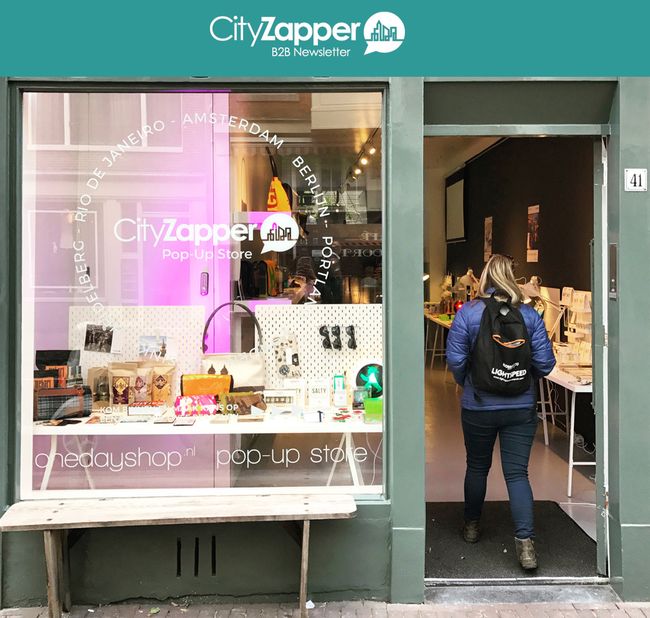 Time has come: the CityZapper Pop-Up Store has opened it's doors on Haarlemmerdijk 41 in Amsterdam! Until 8 October 2017 is CityZapper not only visible online, but also in this cosy shopping street. The concept of this Pop-Up Store? Inspring people for their next city trip with the cool products from the different cities!
If you happen to be in Amsterdam during the upcoming 4 weeks, don't hesitate to visit us. We would be thrilled to welcome you (and we have a coffee corner)!
With the CityZapper Pop-Up Store you don't have to travel for hours to see the world. You can make a world trip alongside the products from different cities all over the world. Portland (Oregon), Heidelberg, London, Rio de Janeiro, Helsinki and Berlin: from every city CityZapper has collected the most beautiful products.  
From the HEIDELBAGs and Florian Steiner Kaffee out of Heidelberg (Baden-Württemberg) to the docking stations of Schuttenworks and Smith Tea from Portland… The products are just as diverse as the cities!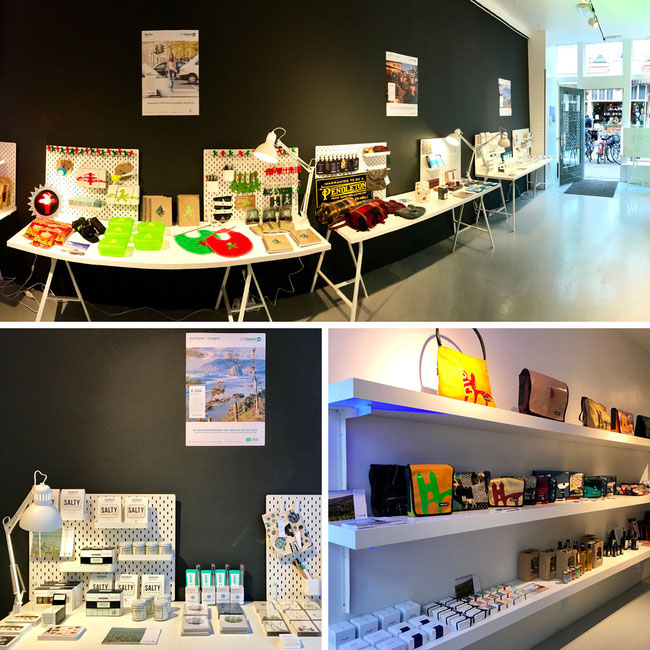 Win a trip to Portland, Oregon!
Thanks to Travel Portland, Travel Oregon and KLM/Delta Airlines, visitors of the CityZapper Pop-Up Store can also win a complete trip for 2 to the American city Portland. Every customer receives a voucher with an unique code on it. They have to fill out this code on the website of CityZapper, answer a question, give their contact details in order to participate. We follow them up with a direct mailing with more information and inspiration. 
Taste of Baden-Württemberg with press
During the opening of the CityZapper Pop-Up Store (on 26 September to be precise) we will also organise a press event 'Taste of Baden-Württemberg' in collaboration with Tourismus Baden-Württemberg and Heidelberg Marketing. Alongside the products of these destinations, journalists and bloggers will try the wines and other culinary delights of this German destination.
 
The CityZapper Pop-Up Store on the Haarlemmerdijk 41 opens daily till 8 October 2017. Opening times: 

Monday till Wednesday & Friday: 11 - 18
Thursday: 11 - 20
Saturday: 10 - 18
Sunday: 12 - 17