Du suchst außergewöhnliche und farbenfrohe Taschen?
Du liebst Heidelberg? Dann bist Du hier richtig.
Willkommen bei HEIDELBAG!
Taschen mit Herz! Und Verstand.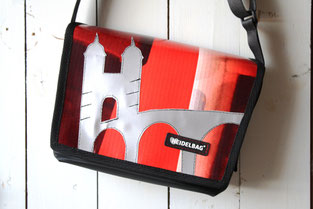 In Heidelberg hat schon so mancher und so manche ihr Herz verloren. Gut, wenn es man es wieder finden kann - in einer echten HEIDELBAG®.
Heidelberg ist eine Schönheit am Neckar - offen, kulturell vielseitig, intelligent, romantisch, mit Historie und doch immer jung geblieben. Eine Stadt zum Verlieben.
Wer in Heidelberg lebt, lebt gerne dort. Wer einmal in Heidelberg war, will wieder hin.
Wir lieben Heidelberg und zeigen das mit unseren einzigartigen HEIDELBAGs®.

Jede Tasche handgefertigt in und um Heidelberg.
Jede Tasche ein Einzelstück.
Jede Tasche wunderbar gewagt und deshalb so schön.
Für alle, die wissen wofür ihr Herz schlägt. Für alle, die ihr Herz verschenken wollen. Und natürlich für alle, die ihr Herz an eine HEIDELBAG® verloren haben...
Open for business: the CityZapper Pop-Up Store
Inspiration, cool products and a prize contest!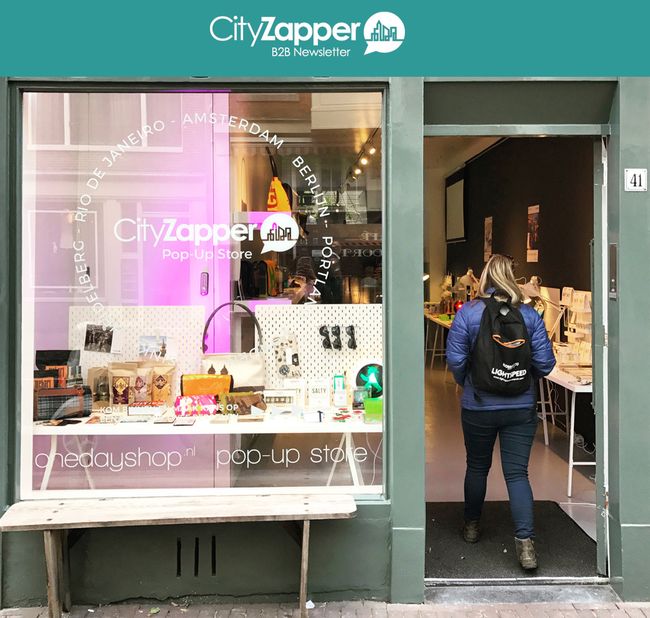 Time has come: the CityZapper Pop-Up Store has opened it's doors on Haarlemmerdijk 41 in Amsterdam! Until 8 October 2017 is CityZapper not only visible online, but also in this cosy shopping street. The concept of this Pop-Up Store? Inspring people for their next city trip with the cool products from the different cities!
If you happen to be in Amsterdam during the upcoming 4 weeks, don't hesitate to visit us. We would be thrilled to welcome you (and we have a coffee corner)!
With the CityZapper Pop-Up Store you don't have to travel for hours to see the world. You can make a world trip alongside the products from different cities all over the world. Portland (Oregon), Heidelberg, London, Rio de Janeiro, Helsinki and Berlin: from every city CityZapper has collected the most beautiful products.  
From the HEIDELBAGs and Florian Steiner Kaffee out of Heidelberg (Baden-Württemberg) to the docking stations of Schuttenworks and Smith Tea from Portland… The products are just as diverse as the cities!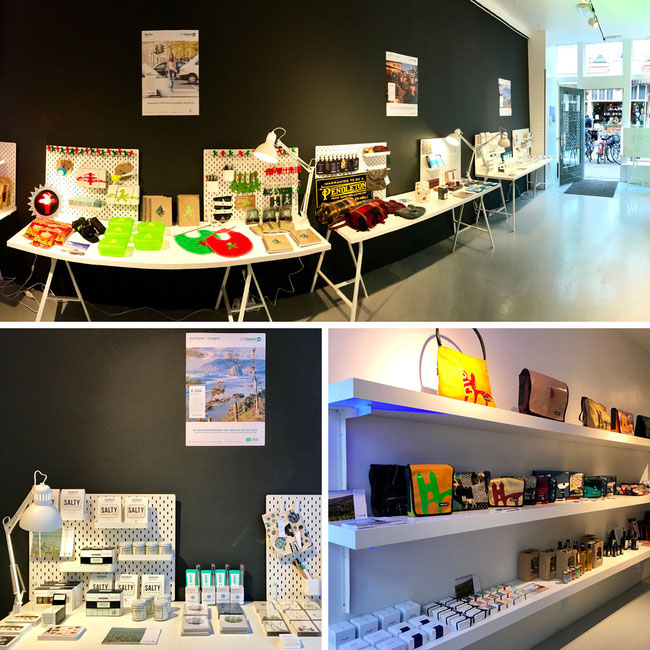 Win a trip to Portland, Oregon!
Thanks to Travel Portland, Travel Oregon and KLM/Delta Airlines, visitors of the CityZapper Pop-Up Store can also win a complete trip for 2 to the American city Portland. Every customer receives a voucher with an unique code on it. They have to fill out this code on the website of CityZapper, answer a question, give their contact details in order to participate. We follow them up with a direct mailing with more information and inspiration. 
Taste of Baden-Württemberg with press
During the opening of the CityZapper Pop-Up Store (on 26 September to be precise) we will also organise a press event 'Taste of Baden-Württemberg' in collaboration with Tourismus Baden-Württemberg and Heidelberg Marketing. Alongside the products of these destinations, journalists and bloggers will try the wines and other culinary delights of this German destination.
 
The CityZapper Pop-Up Store on the Haarlemmerdijk 41 opens daily till 8 October 2017. Opening times: 

Monday till Wednesday & Friday: 11 - 18
Thursday: 11 - 20
Saturday: 10 - 18
Sunday: 12 - 17